My favorite sustainable brands: MILA & JAMES
Hi guys! I'm often asked about my favorite sustainable brands so I thought it's about time I shared my secret "stash" of fashion labels that I absolutely adore with you. I focus mostly on Dutch designers but all the clothes can easily be purchased online. So here's my basicware go-to:
MILA & JAMES is an international, socially conscious & slow fashion brand founded by renowned Dutch designer Marcha Hüskes. MILA & JAMES aims to empower women worldwide who want to shop responsibly but do not want to sacrifice conscious shopping for style.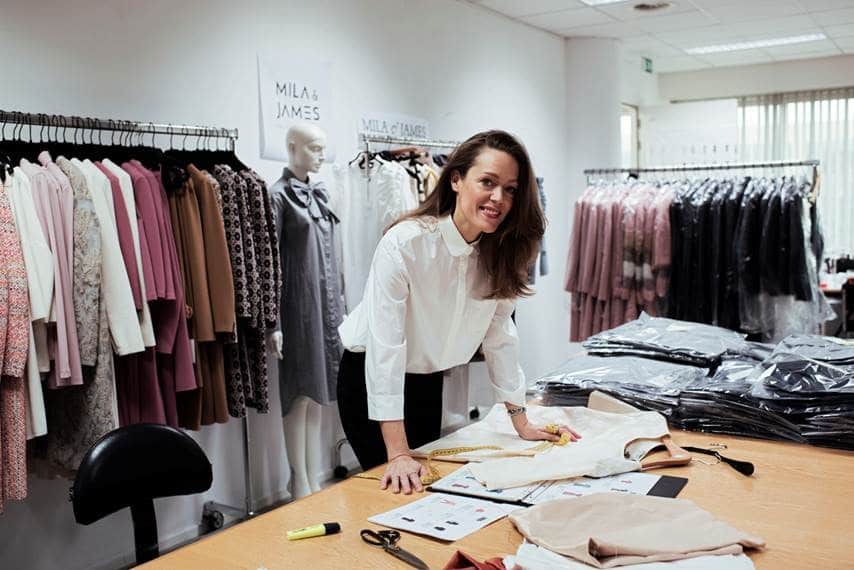 Teska Overbeke Photography
The label, founded in 2016, has a slow mindset and offers only 2 collections a year. Created with premium materials, refined craftsmanship, compassion and purpose, their beautifully designed collections are made to surpass the transience of time and trends, creating a total look of Relaxed Luxury – the connection between quality aesthetics and a mindful way of living.
MILA & JAMES strongly believes that a more meaningful lifestyle, where quality aesthetics and a mindful way of living go hand in hand, is possible. This mindset is the foundation for everything the label does. They lay emphasis on the quality of their designs and on the importance of valuing the people behind their clothes. Therefore, they only partner with reputable European manufacturers for the sampling and production of their fabrics and designs. They are currently exploring organically made fabrics to be able to offer a more sustainable collection to us.
Because I love this collection so much I've asked MILA & JAMES to give all of you a discount and… ta-da: 15% off with the code "STYLEMEGREEN". You are welcome! I wanted to pick a few key items from their collection and to show you some styling option. I've teamed up with the amazing stylist Anna from "The Panachery" to creat these looks:
This was such an easy shirt to style. First I've worn it with "Deva" Cigarette Trouser in black. I love the simplicity of a crisp white shirtpaired with black trousers and finished off with classic red lipstick. And don't forget about the discount code on both the shirt and pants: 15% off with the "STYLEMEGREEN".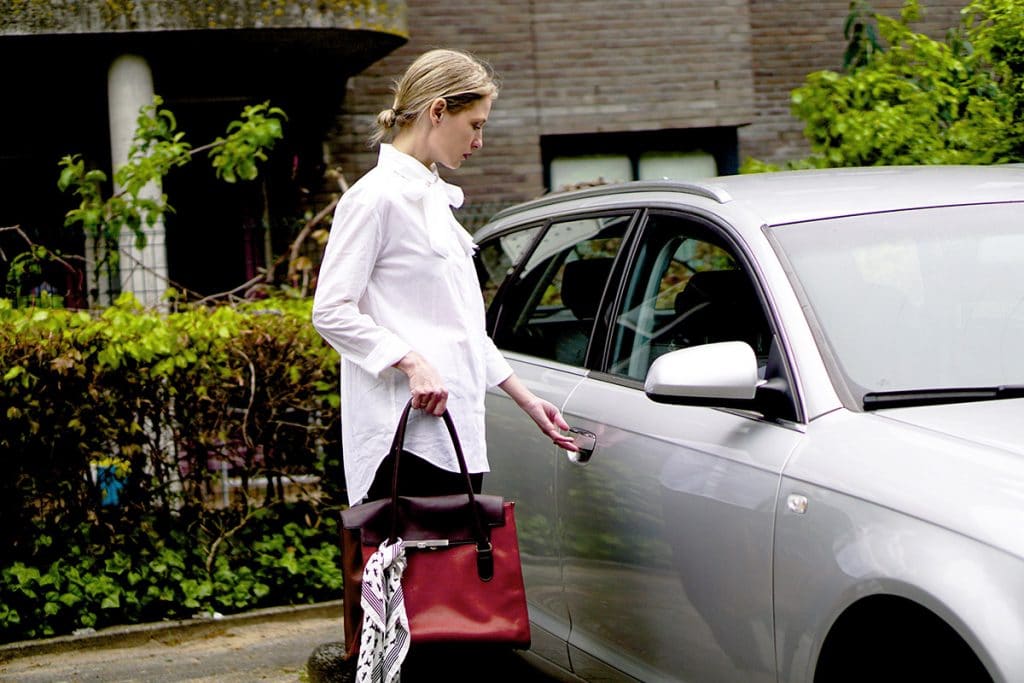 Nooria Shafqat Photography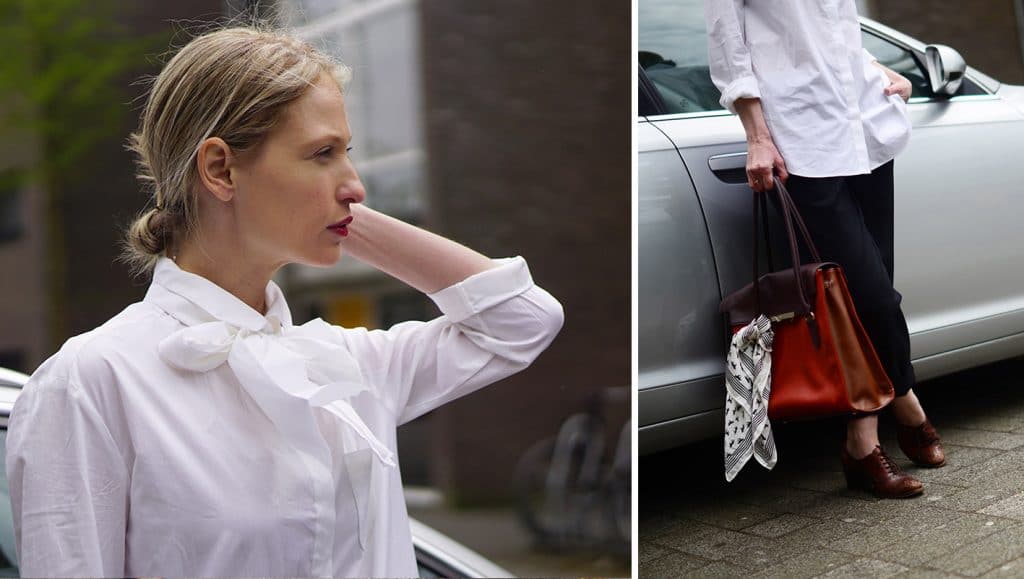 Nooria Shafqat Photography
What I like most about this shirt is that the bow comes off and can be worn as a belt or taken off completely. By taking off the bow, the whole look and feel of the outfit changes so much. Here I've paired the same white shirt with "Marcha Hüskes" skirt for an elegant, yet relaxed day look.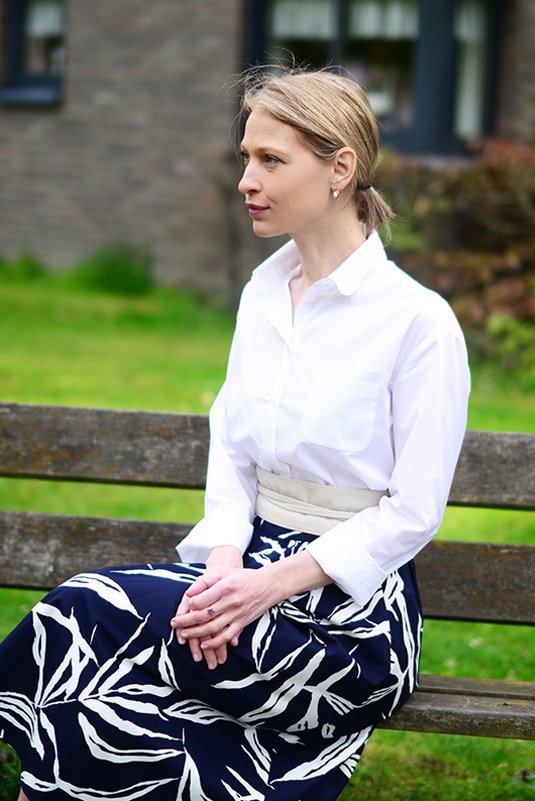 Nooria Shafqat Photography
This is such a pretty top! The light color and the flirty ruffles make me feel so girly when I wear it. Despite the ruffled sleeves, this top is a true basic, so easy to pair with pants or a skirt. Here I've worn it with the trusty "Deva" Cigarette Trouser.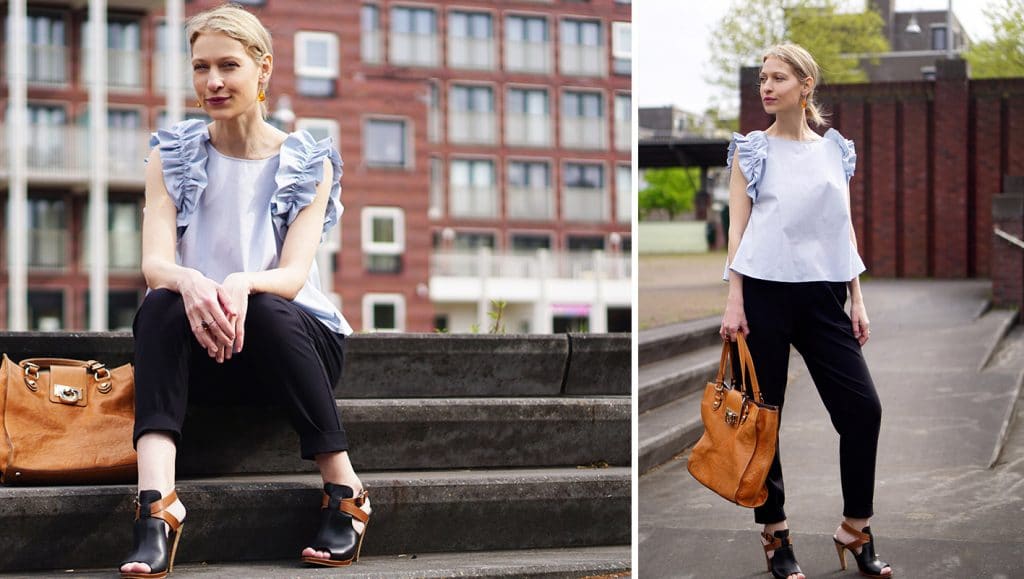 Nooria Shafqat Photography
This dress is pretty versatile: it can be worn loose or belted. I can see it being my summer staple this summer, since it's so light and loose. I might have to get another one in lighter color for the summer though.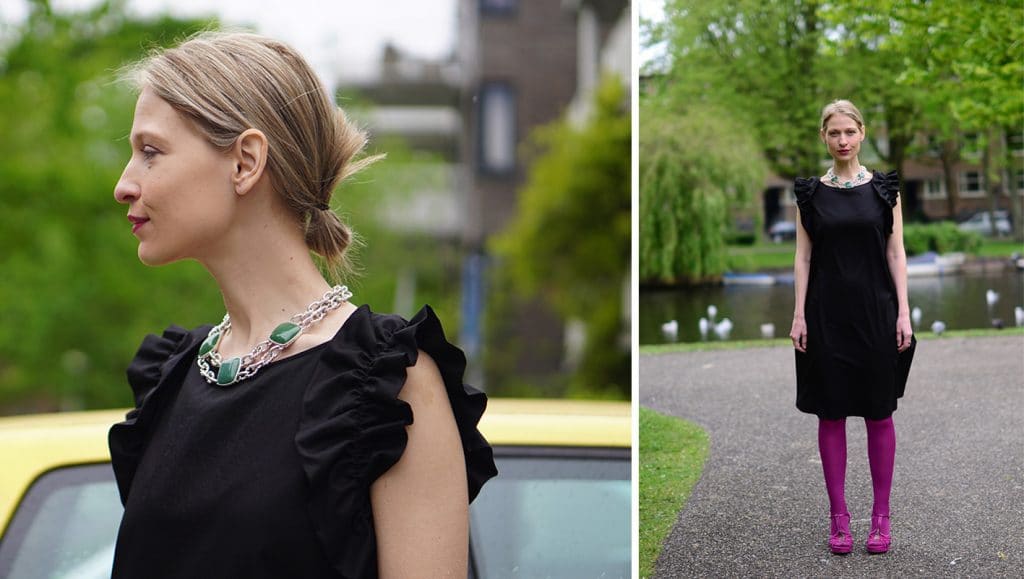 Nooria Shafqat Photography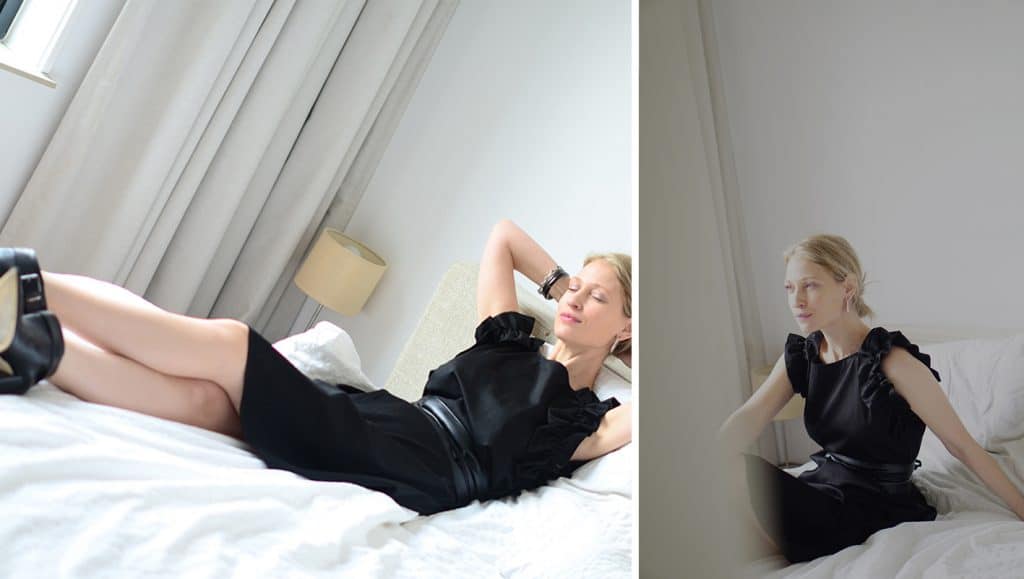 Nooria Shafqat Photography
Shirt-dresses are totally hot this season and for a reason: there are so many ways you can wear them. Belted, loose, open as a jacket, tucked into your favorite mini-skirt! The fact that the shirt-dress is so versatile makes it the ultimate sustainable closet staple.
Nooria Shafqat Photography
What makes this shirt-dress a favorite of mine is the bow. I love the idea that I can wear it or take it off and create a totally different vibe. Here I'm wearing the same dress but in lighter blue (but the same model), and taking the bow off feels so casual. 15% off with the "STYLEMEGREEN" code.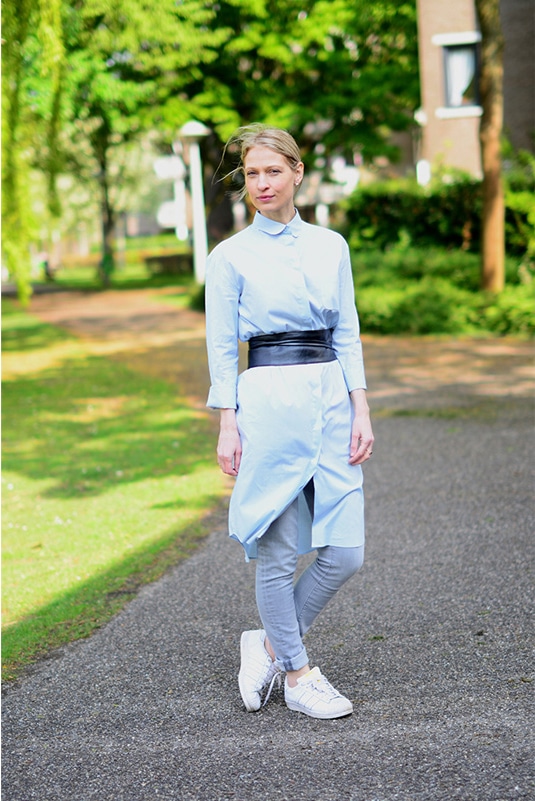 Nooria Shafqat Photography
Did you get anything new for the summer?